The National Golf Club (NGC) is now the proud owner of a sleek and majestic 100kW solar array installed across its clubhouse premises at Cape Schanck on the Mornington Peninsula, Victoria. The Solar Choice Commercial team was approached by the Club to develop the business case and impartially manage the tender for the project, and worked closely with the the Club over a 2 year period.
Solar Choice's Managing Director Angus Gemmell conducted a personal site survey in November 2013 after first meeting with the Club's project manager in Sydney. The NGC Board carefully considered various iterations of the array in order to optimise system output, before deciding to proceed in mid 2014.
The client elected to use SMA string inverters for the majority of the system, but microinverters were chosen for the array's southeast corner in order to maximise energy production in the face of periodic micro-shading there.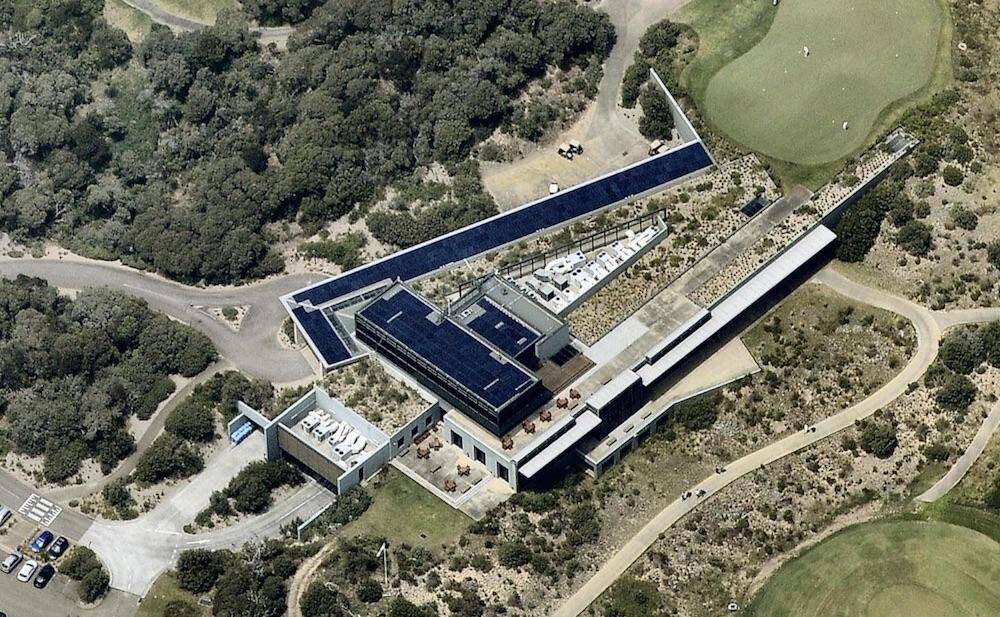 Aerial view of the National Golf Club's completed 100kW solar system
With aesthetics in mind for the highly visible array at ground level, the Club opted for all-black ET Solar panels with black clamps to give the system an especially streamlined appearance. Once installed, the array will be a prominent feature of the Club's appearance. The project will be entered in the Clean Energy Council's Awards for Best Design and Installation.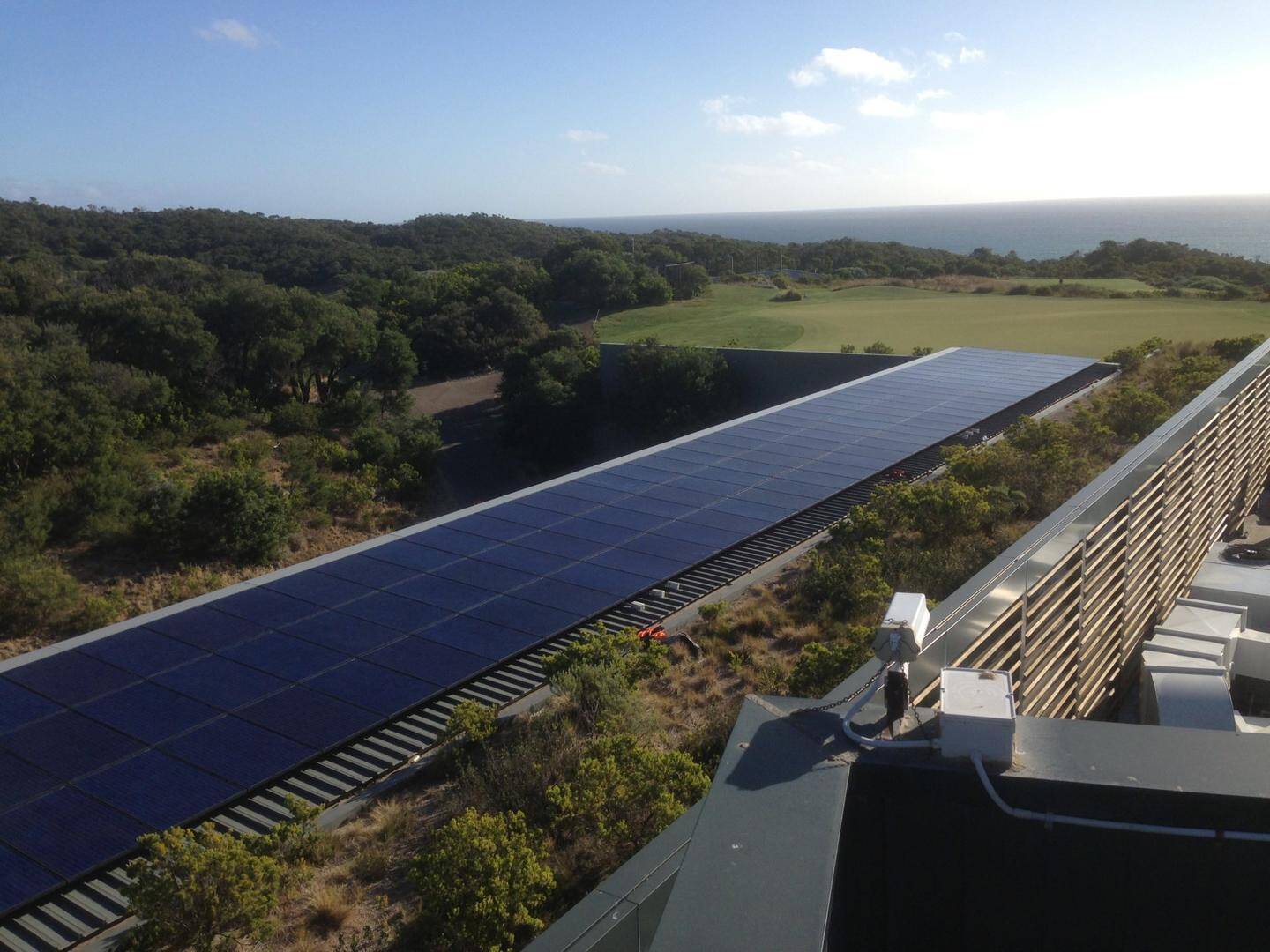 The winning installer has a reputation for high degree of professionalism, and was selected from a shortlist of seven from the indicative Quote Comparison on Solar Choice's Commercial Tender Management Platform. The Club selected the installer for having presented the best all-round value, and was not motivated by price alone.
After being selected, the installer patiently dealt with what turned out to be an exceedingly detailed and arduous six-month grid connection process with United Energy, with some facilitation by Solar Choice.
The array is in the finishing stages of construction, and due to be completed by mid-December 2014.
The above indicative flyover video was composed by the Solar Choice team in the early stages of project development. Please note that the final system design differs substantially from that shown in the video.