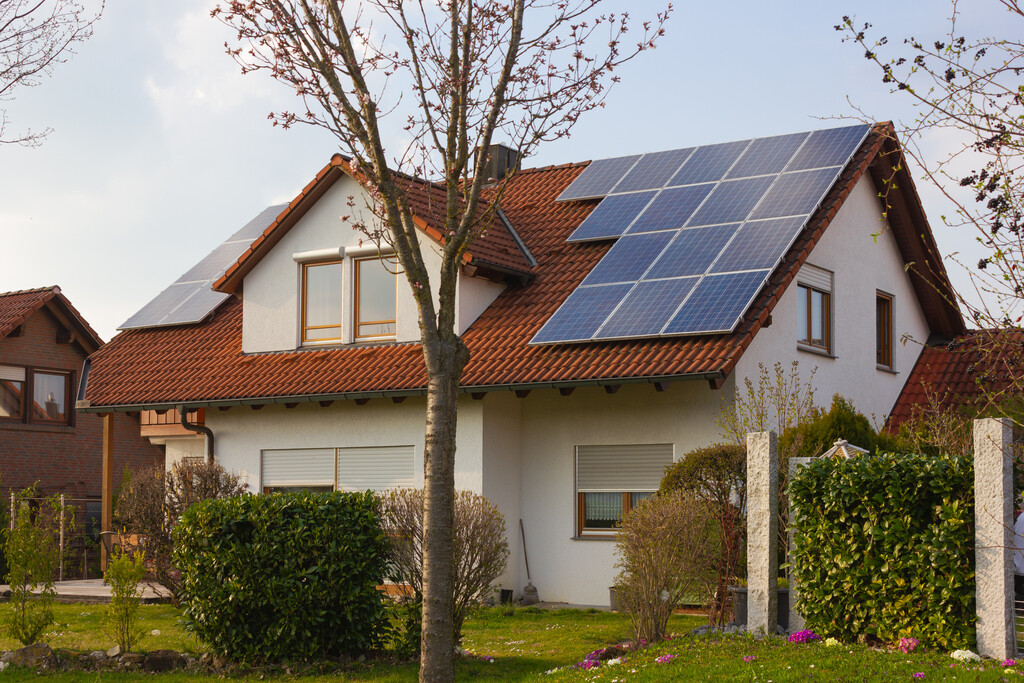 In line with wider trends, a growing number of homes and businesses in Port Maquarie are installing solar power systems to save money on their power bills. Thanks to the falling cost of solar panels across Australia and around the globe, now is a great time to invest in a solar system. This article is an overview of the benefits and options for those considering solar power in Port Macquarie, NSW.
Are solar panels worth the investment in Port Macquarie?
The short answer is 'yes'
With electricity prices in NSW–and across Australia–at historic highs, solar photovoltaic (PV) systems are looking increasingly attractive as investments, and are indeed growing in their popularity.
Determining whether a solar power system is the right choice for your home or business in Port Maquarie means first understanding exactly how systems benefit their owners financially.
Solar panels produce power only during the daytime, when the sun is shining on them. Exactly how much sun shines on them depends on a number of factors, including the latitude of their location, the climate there, the tilt and orientation of the solar panel array, and any site-specific concerns such as shading from nearby objects.
Generally speaking, an optimally-installed solar system in Port Maquarie can be expected to generate about 3.9 kilowatt-hours (kWh) of solar power per day for each kilowatt (kW) of capacity in the system. This figure is the yearly average, meaning that it will actually produce more in the summer and less in the winter.
Put simply: assuming that a 1kW solar system is installed (actually not a common system size these days) in Port Macquarie, it would produce an annual average of 3.9kWh per day. Larger systems (listed below), would produce the following amounts of power.
1.5kW solar system: 5.85kWh
2kW solar system: 7.8kWh
3kW solar system: 11.7kWh
4kW solar system: 15.6kWh
5kW solar system: 19.5kWh
10kW solar system: 39kWh
Saving money with solar: Draw from your panels instead of paying utilities
At the moment, there is no state-mandated solar feed-in tariff for those who install a new solar system in NSW. Generous solar feed-in tariffs, where available, make it so that the solar system owner does not need to be concerned as much about how they time their power usage; whether they sell their power to the grid or use it themselves, they are saving money.
In the absence of a generous feed-in tariff (or an energy storage device), this is not the case. This fact has 2 implications for those considering going solar.
First, instead, in order for a Port Macquarie home or business to get the most out of a solar system, it is important to 'self-consume' as much of their solar power during daylight hours–i.e. while the power is being produced. For every unit of your home-grown solar power that you consume, you are avoiding the purchase of costly power from the grid.
All excess solar power sold to the grid will attract a rate of only around 8c/kWh (vs retail electricity prices of around 20c+/kWh), meaning that all solar power not used directly by you is something of a wasted money-saving opportunity.
The second implication of the lack of a generous feed-in tariff is that it is key to ensure your solar PV system will not generate more power than you can consume by sizing it appropriately to meet your needs. 
Seek out the best solar feed-in tariff rate
Since, as mentioned above, there is no state-mandated feed-in tariff for solar system owners in NSW, it is necessary to shop around and ensure that you're getting the best deal. NSW's Independent Pricing and Regulatory Tribunal (IPART), for its part, has made this relatively easy to do, bringing transparency to the market with its MyEnergyOffers website.
On the MyEnergyOffers site it is possible to find retailers offering a rate of 0, as well as a number who offer considerably more (although the maximum on offer is around 8c/kWh). The role of these feed-in tariff rates is mainly to offer a kind of 'insurance' for those who may not be able to consume 100% of their solar power themselves.
(Read more about the economics of 1-to-1 Solar Buybacks vs Solar Feed-in Tariffs and who should consider going solar in NSW.)
Compare solar system prices and installers in Port Macquarie–for free
Ensuring the best return on investment and shortest payback periods possible means shopping around for the best possible deal on your solar system.
Solar Choice makes this easy by allowing transparent, apples-to-apples comparisons of installer offerings across all regions of Australia, including Port Macquarie. To date, we've helped over 105,000 Australians make an informed decision about going solar.
To receive impartial advice and free Solar Quote Comparisons, fill out the form to the right of this page or ring us on 1300 78 72 73.
© 2013 Solar Choice Pty Ltd 
(Top image © Cgoodwin)