Versol Solar is a manufacturer of ground and roof mounting products, tracking systems and building-integrated solutions for solar photovoltaic (PV) arrays. The company provides comprehensive technical support for solar projects that utilise its products, and has an international presence that spans Asia, Europe, the USA and Australia.
Versol Solar: Product Range
Ground-mounting solutions for commercial & utility-scale solar projects
Versol's ground-mounting frames come in 2 forms: double-pile and single-pile. These frames can be secured into either concrete or screw-pile bases.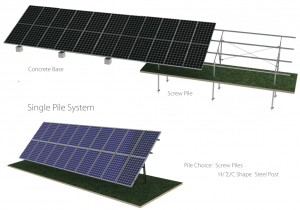 Versol's ground-mounting systems: double-pile and single-pile.
Rooftop mounting solutions
Versol's 'building-attached' mounting systems include 3 rail type  mounts for tilted roofs as well as a ballasted flat roof mounting system.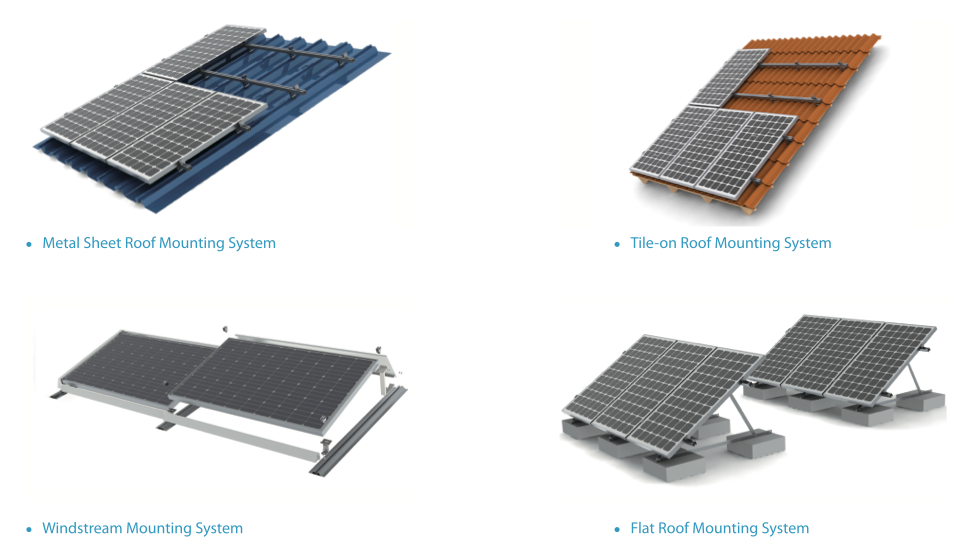 Versol's building-attached PV system solutions.
Building-integrated PV (BIPV) solutions
Versol also produces numerous products for BIPV applications, including solar car ports, solar greenhouses, building facades and 'tile-in roof' systems.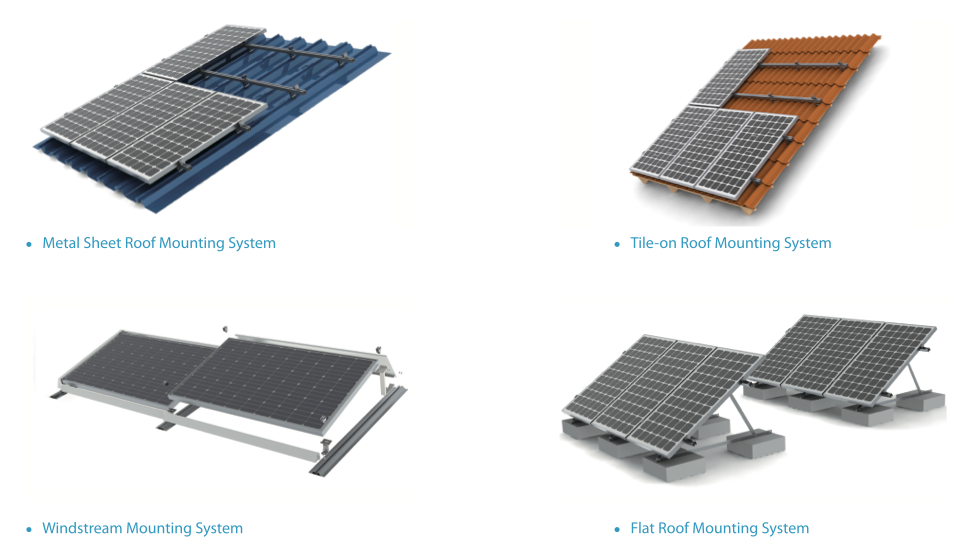 A sample of Versol's BIPV solutions.
Tracking systems
The company also offers single-axis (both horizontal and tilt) and dual-axis solar system tracking technologies.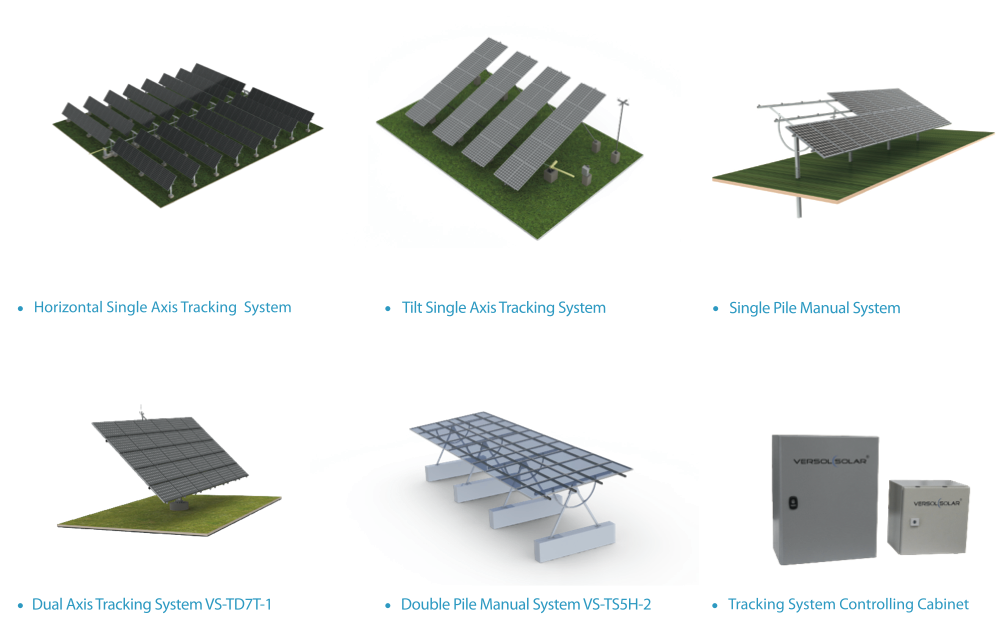 Versol Solar: Points of difference
–Economic, reliable mounting & tracking systems from a major industry player and innovator with over 150 patents either awarded or in progress.
–Product support during the product phase, and ongoing technical and maintenance support
–30 year guarantee for designed systems and 15 year guarantee for produced systems
Company information
Headquarters: Hangzhou, China
Manufacturing facilities: Hangzhou. China
Australian headquarters: Melbourne office opening soon
History in the industry: Versol Solar was formed in 2009 and has since grown into one of the largest solar PV array mounting system design & manufacturing companies in the world. Versol's components have been used in over 1.8 gigawatts (GW) of installed solar PV capacity worldwide.
Contact information: Alex Li–Email: (alex.li@versolsolar.com) – T: +86 18627 188 176
All images via Versol Solar
© 2014 Solar Choice Pty Ltd