Overview of Growatt – Company History
Growatt New Energy was founded in 2010, they are a manufacturer of residential, commercial, and large-scale utility solar inverters. Headquartered in Shenzhen, China, Growatt didn't take long to establish itself as a leading inverter manufacturer. By mid 2011 they were already China's top inverter exporter. Growatt opened its Australian office in 2012. More recently, Growatt has been recognised as the No.1 Chinese Residential PV Inverter Brand the past three years according to PVBL. Growatt has become a top 3 single-phase inverter brand according to the IHS Markit's world inverter shipment ranking. Growatt has manufactured and shipped over 1.7 million inverters to over 100 countries and regions across the globe. Growatt's research and development team consists of over 200 engineers, committing to their mission of providing clear and convenient access to green energy.
A Brief Rundown on Solar Inverters
The solar inverter is what turns the solar energy generated by solar panels into the useable electricity that powers households. The energy generated by the solar panels is in the form of direct current (DC) energy. DC electricity only flows in one direction and is the type of electricity used to power phones and laptops. The role of the solar inverter in a photovoltaic (PV) system is to convert the DC energy into the useable AC electricity that powers households. The inverters are also connected to the grid, this is important as it needs to be able to handle the flow of AC electricity. As any surplus solar generated electricity is fed back into the grid. There are four types of solar inverters, these being string inverters, hybrid inverters, micro inverters, and power optimisers.
What is PV Evolution Labs Top Performer?
PV Evolution Labs (PVEL) with support from DNV GL has been independently testing Solar Panel reliability since 2014, and for the first time in 2019 have tested solar inverters. It is a voluntary test which manufacturers have to pay to be a part of.  The solar panel testing is considered internationally as an excellent indication of solar panel quality. It's expected that the inverter testing will have the same recognition. To read the full PVEL scorecard click here.
 Growatt didn't rank in any of these tests. However, as an internationally renowned inverter manufacturer, it is likely that they didn't pay to participate in the testing.
 Growatt Inverters – Point of Difference
The Growatt CEC approved Inverter range differs from other inverter manufacturers by offering different types and configurations in the typical power range. Growatt manufactures Single Phase Inverters with one or two MMPTs (Maximum Power Point Tracking). Three Phase Inverters with dual MMPTs. And a Single Phase Hybrid Inverter with 2 MMPTs and a low voltage battery. All of the CEC approved Growatt Inverter range are Transformerless Inverters, which contributes to the high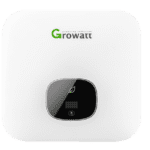 efficiency.
The Growatt MIN 2500-6000TL-X/XH is a 2.5-6kW Single Phase Inverter with 2 MPTTs. This inverter is showcasing the developments of inverter technology, function, and appearance. This inverter ranges from 98.2% to 98.4% efficiency, making it one of the most efficient residential inverters on the market. This in combination with the Touch key, OLED display and sleek modern design is setting a new standard for inverters.
Growatt Inverter Efficiency
Residential inverter efficiency standards are generally 95 to 98 percent. Growatt inverters meet or exceed these standards, with the CEC approved inverters ranging from 97.2-98.4% efficiency. The Growatt MIN 2500-6000TL-XH for example has up to 98.4% efficiency. This situates Growatt as one of the top inverter manufacturers in the industry for residential inverter efficiency.
Growatt Inverter Costs
The below prices are an indicative guide of the wholesale costs of Growatt Inverters. These prices are only available to solar installation companies, not to end customers.
| | | |
| --- | --- | --- |
| Model Number | Description | Indicative Net Price Range |
| GW-1500-S | Growatt 1500-S Inverter | $310-$320 |
| GW-2000-S | Growatt 2000-S Inverter | $330-$340 |
| GW-3000-S | Growatt 3000-S Inverter | $400-$410 |
| GW-MIN5000TL-X | Growatt MIN5000TL-X Inverter | $560-$570 |
| GW-MIN6000TL-X | Growatt MIN6000TL-X Inverter | $590-$600 |
Keep in mind that inverter costs generally only run between 10-20% of your total system, so often it is worth investing in a high quality inverter given this will have a large impact on the efficiency and performance of your Solar Power project.
Compare quotes from up to 7 installers in your area now.
Growatt Inverter Value and Warranty
An important aspect of getting the most value out of a solar inverter is to choose an appropriately sized inverter to optimise the solar panel system efficiency. To read about the importance of inverter sizing and system efficiency click here.
In Australia, all CEC approved Growatt inverters come with a 5 year warranty for parts and labour from the date of installation. A free additional 5 year extension to the warranty can be claimed by registering online.
A Full Range of Growatt Inverters Available in Australia 
The majority of Growatt's Inverters are approved by the Clean Energy Council for the Small-scale Renewable Energy Scheme, which is Australia's home solar rebate program. Important to note that not all kW on certain inverters are approved.
The following Growatt Inverters are CEC approved:
Growatt 750-3000-S 1-2kW & 3kW
Growatt MIN 2500-6000TL-XH 2.5-6kW
Growatt MIN 2500-6000TL-X 2.5-6kW
Growatt 3000-6000TL3-S 3-6kW
Growatt 7000-11000TL3-S 7-11kW
Growatt SPH 3000-6000 3-6kW
Growatt Inverter Specifications
 
Growatt 3000-S
Growatt MIN 3000TL-XH
Growatt SPH 3000 (Hybrid Inverter + Battery)
Rated AC Power Output
3000W
3000W
3000W
Maximum Continuous Output Current
14.3A
13.6A
16A
Maximum DC Voltage
550V
500V
550V
Maximum Inverter Efficiency
97.6%
98.2%
97.5%
Dimensions with Safety Switch/Connection Unit
271 x 359 x 141 mm
375 x 350 x 160 mm
547 x 516 x 170 mm
Weight
9.1kg
10.8kg
27kg
Warranty
5 years (Extendable to 10 years)
5 years (Extendable to 10 years)
5 years (Extendable to 10 years)
Operational Temperature Range
-25°C to 60°C

 

-25°C to 60°C

 

-25°C to 60°C

 

Made in
China
China
China
Growatt Commercial Solar Project 
In 2016 a 1.5MW system was installed in the Netherlands for the Dutch utility company Liander. The parking lot solar plant at the time was the largest solar system installation in the Netherlands. The system utilised 70 Growatt 20kUE inverters, which was the first generation three phase inverter manufactured by Growatt.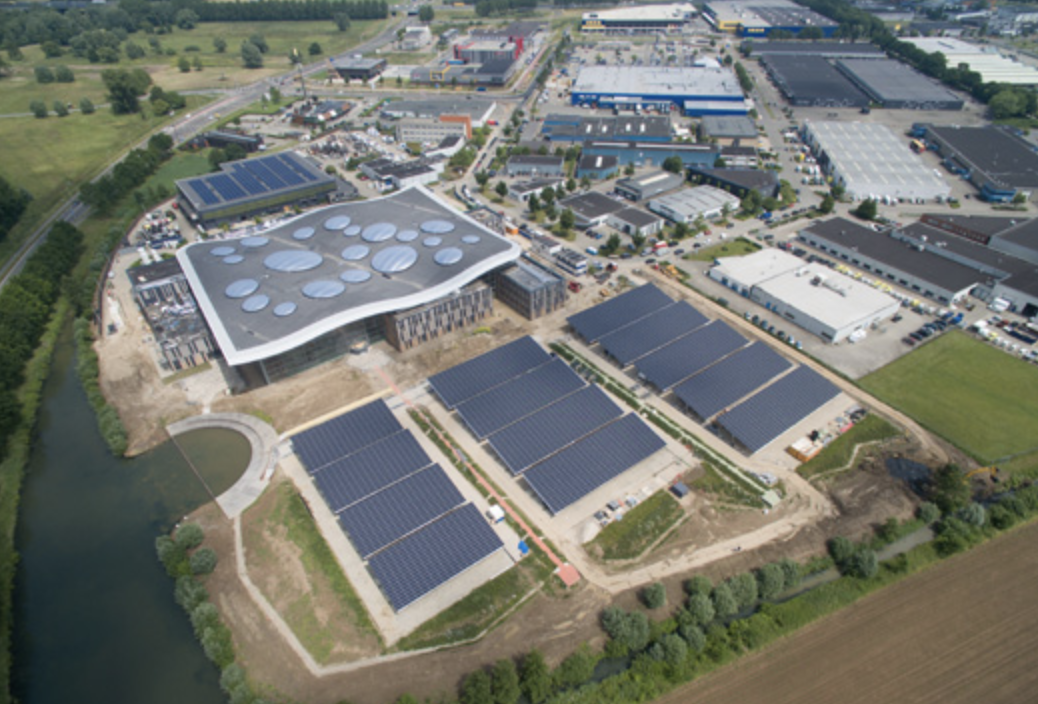 Read more product reviews from Solar Choice

Compare quotes from up to 7 pre-vetted installers in your area now.
Since 2008 our knowledge and sophisticated software has allowed over 180,000 Australian households and businesses to make a well-informed choice on their solar & battery installer.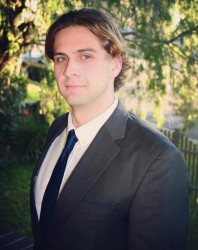 Latest posts by Jack Boutchard (see all)