Overview of Seraphim – Company History
Seraphim is a Chinese solar module manufacturer that was founded in 2011. Established with a mission to develop a better world through continuous solar innovation, this is backed by 100+ members of their research and development team. This research has resulted in over 100 technical patents, making Seraphim a world leader in PV technological innovations. With manufacturing plants located in China, Japan, South Africa, and The United States, Seraphim has distributed modules to more than 40 countries worldwide. Seraphim has a 5 GW solar module production capacity, placing them as a mid-tier manufacturer in the global market.
Seraphim first entered the Australian market back in 2012. More recently, in June 2020 Seraphim has agreed to a 50 MW solar module supply agreement with the Australian based solar wholesaler and importer Raystech Group. Seraphim also unveiled its new half-cell monocrystalline PERC module S3 series, integrated with 166mm silicon cells utilising the half-cut cell technology. This latest panel from Seraphim has a power output of up to 370W at almost 20% efficiency.
| | |
| --- | --- |
| | Seraphim Solar Panel |
| Bloomberg Tier 1 Ranking | Yes |
| PV Evolution Labs Top Performer | Yes (1/4) |
| Office location in Australia | No |
What is a Bloomberg Tier 1 Solar Panel?
Bloomberg's infamous tier 1 ranking is NOT a measure of Solar Panel quality in any way. It is simply an indication of the bankability of the manufacturer based on publicly released information on the financial health of the company. This should give you an idea if the company is a large, well-known manufacturer.
See full list of Bloomberg Tier 1 Solar Panels
What is PV Evolution Labs Top Performer?
PV Evolution Labs with support from DNV GL independently test solar panel reliability. The tests are voluntary, with solar panel manufacturers paying to participate in the testing. This testing process is internationally renowned and is an accurate reflection of the solar panel's performance.
Seraphim was ranked as a top performer in the potential degradation test. This test simulates the panels loaded at maximum voltage whilst exposed to heat and humidity conditions. This is conducted to calculate how it will affect power losses.
See full list of PV Evolution Labs Top Performing Solar Panels
How much do Seraphim Solar Panels cost?
Based on Solar Choice's database we have provided the below-average costs as an indicative guide. These prices include:
Full turnkey Solar System with Seraphim Solar Panels
Installation from a pre-vetted reputable installer from Solar Choice's network
The STC rebate and GST
| | |
| --- | --- |
| System Size | Average Fully Installed Cost |
| 6kW | $4,996 |
| 8kW | $7,901 |
| 10kW | $9,647 |
Compare quotes from up to 7 installers in your area now.
Important Note: Prices will vary depending on location, inverter brand and which installer is used
Why is office location in Australia Important?
Most solar panel manufacturers entering the Australian market first set up their distribution channels and worry about customer service later. This has led to many unhappy customers who are left trying to contact Chinese head offices to claim on their product warranty. Seraphim's global website names a sales center location in Melbourne but there is no ability to process warranty claims. Seraphim has outsourced the warranty claim function to SAE Group, who are a Solar Installer based in Tweed Heads New South Wales.
Relying on your solar installer is not always an option as we've seen many residential solar installers (including the large ones) go out of business well within the lifetime of the systems they are installing.
Model Range Available in Australia
The majority of Seraphim's currently available solar panels are approved by the Clean Energy Council for the Small-scale Renewable Energy Scheme, which is Australia's home solar rebate program.
TAKE NOTE, not all of the wattages on certain Seraphim panels are CEC approved, only the wattages listed below are approved.
Seraphim Bifacial 158 Half-Cell 60 Mono Perc 315-320Wp
Seraphim Bifacial 158 Half-Cell 72 Mono Perc 380-385Wp
Seraphim Bifacial 158 Half-Cell 60 Mono Perc Frame 315-320Wp
Seraphim Bifacial 158 Half-Cell 72 Mono Perc Frame 380-385Wp
Seraphim Bifacial 158 Half-Cell 60 Mono Perc-Plus 320Wp
Seraphim Bifacial 158 Half-Cell 60 Mono Perc-Plus Frame 320Wp
Seraphim 158 Half-Cell 60 Mono Perc 310-325Wp
Seraphim 158 Half-Cell 72 Mono Perc 370-385Wp
Seraphim 158 Half-Cell 60 Poly 280-295Wp
Seraphim 158 Half-Cell 72 Poly 335-350Wp
Seraphim 158 Half-Cell 60 Mono Perc-Plus 320-330Wp
Seraphim 158 Half-Cell 72 Mono Perc-Plus 390-400Wp
Seraphim MX 280-285Wp
Seraphim MX 325-340Wp
Seraphim Perc MX 365-380Wp
Seraphim Perc MX 305-315Wp
Seraphim Smart-Tigo 270-285
Seraphim Smart-Tigo 325-340Wp
Seraphim Smart-Tigo Perc 365-380Wp
Seraphim Solar Panel Specifications
Seraphim Bifacial 158 Half-Cell 60 Mono Perc-Plus Frame
Seraphim 158 Half-Cell 60 Poly

 

Seraphim Smart-Tigo Perc
Cell Number
120 half-cut cells
120 half-cut cells
60 cells
Cell Type
PERC Monocrystalline

 

Polycrystalline
PERC Monocrystalline

 

Power Output
320Wp
295Wp
315Wp
Nominal Power Voltage
34.3V
32.9V
32.8V
Power Density
184.97 W/m²
177.71 W/m²
193.25 W/m²
Panel Efficiency
18.46%
17.76%
19.36%
Annual Power Degradation
Not disclosed
Not disclosed
Not disclosed
Dimensions
1720 x 1008 x 30mm

(1.73m²)

 

1674 x 992 x 35mm

(1.66m²)

1640 x 992 x 35 mm

(1.63m²)

Weight
22.5kg
18.5kg
17.5kg
Product Warranty
15 years
10 years
15 years
Performance Warranty
30 years
25 years
25 years
Operational Temperature Range
-40°C to 85°C

 

-40°C to 85°C

 

-40°C to 85°C

 

Made in
China
China
China
Seraphim Commercial Solar Project
An example of a Seraphim commercial project is the system that was installed for the lighting retailer Beacon in June of 2016. The system consisted of 384 SRP-260-6PB modules, totaling a system capacity of 100kW. The system installed in Melbourne took the team of 9 technicians 2 weeks to fully install and connect to the grid. With estimated electricity production of 130 thousand kW/h annually, it will significantly reduce Beacon's energy consumption costs. The project also included the installation of a Tesla electric car charger. The innovative drive of Seraphim was on display, as illustrated through the installed panel array for Beacon. (pictured below)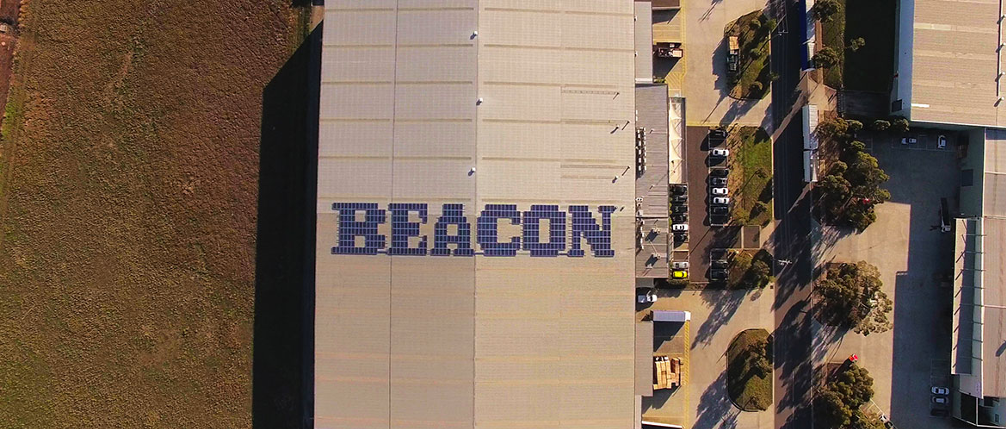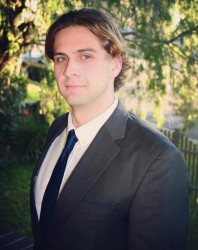 Latest posts by Jack Boutchard (see all)