US company SolarReserve has been tapped by the South Australia government to deliver all its power needs via a 150MW solar tower and molten salt storage facility to be built in the former coal town of Port Augusta.
The announcement will see the first major deployment in Australia of a technology that combines both solar power and storage in the one facility, and the largest such facility in the world.
The facility has effectively won both tenders offered by the government – one that called for supply of 75 per cent of its long-term power needs and another to provide 25 per cent of its electricity load from dispatchable renewable energy providers.
According to both parties, the contract will deliver power at just $78/MWh – which is around one-half of previous estimates, and much cheaper than the gas generation fleet that currently dominates SA's power mix .
SolarReserve will build the $650 million facility near Port Augusta, employing some 650 people during construction and 50 ongoing jobs. The company has previously suggested that six such plants could be built in SA and surrounding states. It is looking at studies in Queensland as well.
The Port Augusta facility, known as Aurora, will produce synchronous renewable energy that can be dispatched into the grid when needed, offering added benefits of improving grid security and stability, and allowing for greater levels of renewables to be integrated into the system. It will be built by 2020.
"As a large, dispatchable renewable energy generator, SolarReserve provides a single solution that delivers on the goals of both those initiatives," the government said in a statement.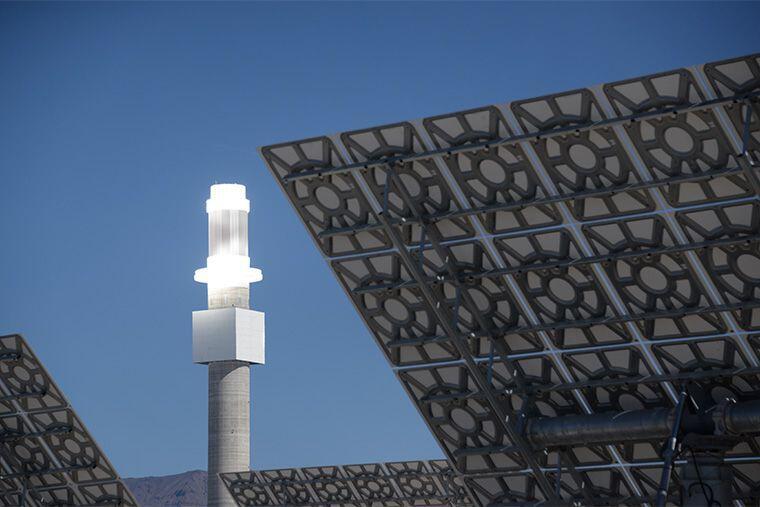 The facility will have net capacity of about 135MW, with the ability to increase that output in favourable conditions, such as in the evening. Peak government load is 125MW but lower for most of the day. It has written a 20-year contract for the facility.
This deal, however, appears to hinge on the company winning a $110 million financing from the federal government, which was promised by Canberra before last year's election and reinforced in a tax deal with Nick Xenophon earlier this year.
"We are supporting this nation-leading renewable energy project because it will deliver more competition into our energy market and put downward pressure on power prices for households and businesses," premier Jay Weatherill said in a statement.
"The Port Augusta story is a stark example of the transition of the South Australian economy, with the closure of a dirty coal fired power station, and now the commissioning of this world leading renewable energy project."
Compare Solar & Battery Quotes
© 2017 Solar Choice Pty Ltd
Latest posts by Giles Parkinson and Sophie Vorrath
(see all)