Tesla leapfrogged its competitors last year with the announcement of its new generation of battery storage product: Powerwall 2. Tesla's Powerwall 2 is a more powerful and sophisticated version of the company's original Powerwall, which itself set a benchmark in Australia for both battery storage pricing and performance. It's on sale for roughly the same price as its predecessor.
But like many things in Australia's nascent battery storage market, it's easy to get confused about details – despite the fact that a proper grasp of the details is essential for anyone who wants to make the best choice possible. We've reached out to Tesla directly to make sure that we have the facts straight – and so do our readers.
Below we've summarised all of the key things you need to know about Tesla's Powerwall 2 before making a decision about whether to buy one.
Powerwall 2 is one of the 'best value' battery products in Australia
Battery storage system prices have been coming down steadily in recent years, and Tesla has been leading the curve on cost reductions. Its original Powerwall – which cost about $11,000 fully installed – quickly became the pricing reference point for battery storage system shoppers and industry players alike after its announcement in 2015.
New products flooded the market thereafter, and just as many of them were beginning to compete with Powerwall on price and value, the other shoe dropped and Tesla introduced Powerwall 2. Tesla themselves estimate that a fully installed Powerwall 2 will come with a price tag roughly equivalent to the original (despite the substantial power-ups mentioned below); currently, the Tesla website estimates that a fully installed unit will cost about $10,500.
This works out to roughly $780/kWh of usable storage capacity – the lowest price points for lithium batteries of comparable quality now available in Australia. By our estimates, $750/kWh is the point at which battery storage could begin to make good investment sense, depending on how they are used (although $500/kWh would be much closer). Powerwall 2 is the closest to this mark of any other battery product on the market.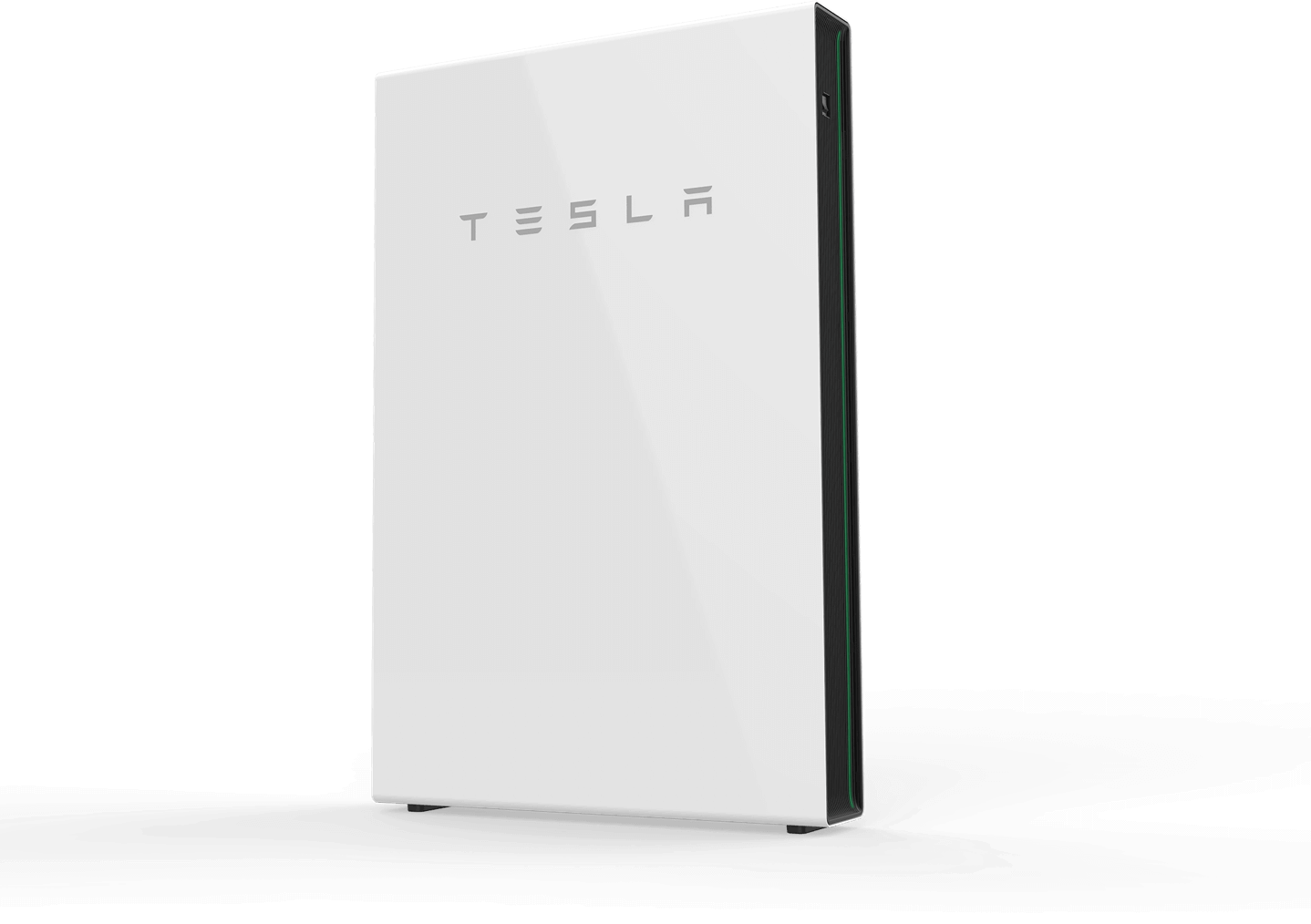 10 year warranty with two usage scenarios
Most batteries have warranties that stipulate cycle life or 'energy throughput' – technical terms that dictate how many times you can charge/discharge your battery per day or over the battery's lifetime, and how much of the original capacity you can expect it to retain at the end of its life.
Tesla's Powerwall 2 stipulates two possible usage scenarios. In both situations, the 'end of life retained capacity' (the percentage of the original 13.5kWh that should still be usable at the end of 10 years) is 70%, which works out to 9.45kWh. The 70% retained capacity is an improvement on the original Powerwall's 60%, and means greater energy throughput over the battery's life relative to its nominal capacity.
Where the battery is used only for 'solar self-consumption' – that is, charged only by the sun – there is no limitation set by Tesla on how much it can be used (although there would be a de facto limit based on the amount of sunshine available throughout the year).
Where the battery is used for 'any other application or combination of applications', the warrantied energy throughput is capped at 38.7MWh (or 38,700kWh). Other applications presumably refer to things like tariff arbitrage (buy energy from grid when it's cheap to use later) and export to take advantage of high spot market prices (where such programs are available). That works out to roughly same as what you'd get in a solar only charging scenario like the one described above – so if you're fully cycling (charging/discharging) your battery more than once a day, you may exceed the terms of your warranty before the 10 years is up – although the battery may very well continue to operate long after that point.
There are two versions of Powerwall 2: AC & DC
Please note, the DC Powerwall 2 has been discontinued before hitting the Australian market.
Powerwall 2 comes in both AC and DC variants. While both versions can be stacked together (up to 9x units), come in the same shell and have the same appearance, there are some key differences between them.
DC Powerwall 2
The DC version has no inbuilt inverter, allowing for more flexibility in system design. The DC Powerwall 2 can be used with a range of third-party inverters. The unit has an energy storage capacity of 13.5 kilowatt-hours (kWh) with a depth of discharge of 100% – meaning that the full 13.5kWh of capacity is usable, and making it one of the larger, non-modular battery units on the market. Up to 9x units can be 'stacked' behind a single, third party inverter for a total storage capacity of 121.5kWh.
Powerwall 2 is also one of the most powerful units on the market, providing 5 kilowatts (kW) of continuous power output, and up to 7kW in brief 10-second bursts. For most homes, this means that the battery can ramp up to meet all household energy demand, even if you have multiple devices turned on at once.
AC Powerwall 2
The Powerwall 2 with its own inbuilt inverter, so that it can be directly connected to the AC circuits in your home without the need for any other components in between, making it an ideal solution for retrofitting to a preexisting solar PV system. While separate inverter is still necessary for your solar panels, this means that there is no need to replace the existing solar inverter.
The AC version of the Powerwall 2 has a usable capacity of 13.2kWh – accounting for the efficiency losses attributable to the inverter. With 9x units stacked together, it can provide up to 45kW of output power and 118.8kWh of stored energy.
Tesla also says that the AC variant is the better option for off-grid applications, as the inbuilt Tesla inverter is a grid-forming inverter with basic generator control for an off-grid system (estimated to arrive in the the second half of 2017.)
Inside or outside? Wall-mount or ground-mount? Take your pick
Powerwall 2 can be installed indoors or out, on the ground or on a wall. The new rectangular shape also makes it possible for multiple units to be stacked or installed flush with one another side-by-side.
Know what to expect and what to ask for
There are a few different reasons someone might choose to have a Powerwall 2 installed, but almost all of them involve the storage of home-generated solar energy. Previously, we've identified a range of possible goal posts that homes might aim for in installing batteries. Below are some of the most common of these goals:
A battery retrofit: You have an existing solar system and want to capture excess solar energy for use when the sun isn't shining (while remaining connected to the grid);
A new, custom-sized solar + storage system: You are in the market for a new solar+storage system and want to be energy self-sufficient on a daily basis (while remaining connected to the grid);
A stand-alone power system: You want to be fully energy self-sufficient by going off-grid with solar + battery storage.
If your goals are already crystal clear, then it should be easy to ask installers if and how they can help you meet them. If, on the other hand, you're not yet sure what you'll be able to achieve within your available budget, it's worth discussing your situation with a number of installers to get some professional opinions. Which brings us to our next point…
Who sells Tesla's Powerwall 2 in Australia?
A number of companies do (including Tesla directly)
Tesla is selling the Powerwall 2 directly to its customers, but the units will also be available through a number of Certified installers who were chosen based on their histories and experience. Even though Powerwall 2's specifications and warranty are the same across the board, there are still other factors that vary from installer to installer and system to system.
Factors that vary depending on installer and system:
History in the industry and experience: A company's experience is indicative of its ability to deliver on its promises efficiently and punctually. Google reviews online and do your research on the company's background. Ask for case studies from their other customers.
Other components & features of the system (the 'balance of system'): If you're looking at a new solar+storage system that includes a Powerwall, for example, what solar panels are they using? Will the system you've selected allow you to run on your solar+storage in the event of a grid failure? What sort of performance monitoring will the system have?
Installation price: The price of a Powerwall installation is set by the company that sells the system, so you should see a range once you've done some investigating. Sometimes the price of Powerwall will be bundled up in the overall cost of a solar PV system, while in other instances you may see the installation itemised separately – as such, it's important to understand what's on offer and find a way to make apples-to-apples comparisons on price and components.
All of this brings home the point that consumers will do themselves a favour by shopping around. Don't automatically go with the first Tesla Powerwall installer who gives you a quote. As with any major purchase, make sure you're fully informed before you make a decision. Solar Choice can help you compare quotes from a range of installers in your area.
© 2017 Solar Choice Pty Ltd