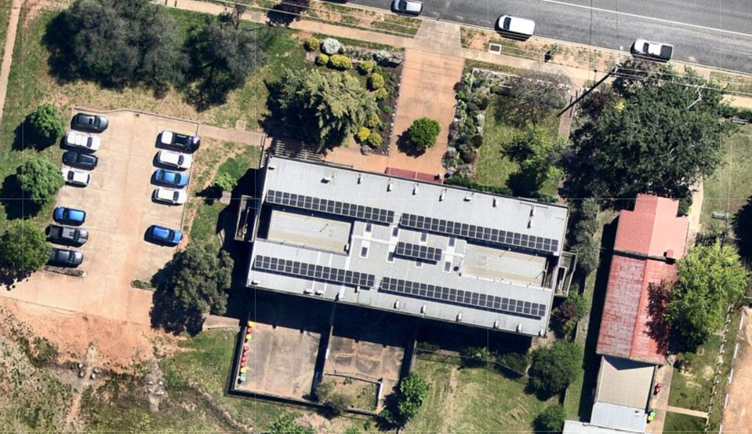 Tulloch Lodge is a historic building in Wagga Wagga owned by St Aidan's Presbyterian Church, operated by Tulloch Business Offices, and offering leasable space to local businesses
The Church sought to reduce the carbon emissions and environmental impact of the building by installing solar panels which also significantly reduces the power bills.
Solar Choice were engaged to provide an independent assessment of the optimal design and accurately forecast the systems performance and the energy bill savings. To compare against existing quotes, Solar Choice also provided some options from their pre-vetted network of installers – one of which was ultimately successful.
The system is installed on a non-penetrative roofing solution, which utilises specialised clamps to eliminate the need for the solar mounting structure to penetrate the sheet metal. The installed system features 80 Risen Solar Panels and a 25kW SMA inverter.
The solution also features a monitoring solution from Solar Analytics.
Solar Choice estimates the system will save over $150,000 in energy costs and will offset over 1,000 tonnes of carbon emissions over the next 20 years