Solar Choice Commercial has brokered a 100kW solar PV system for Muswellbrook Workers Club in NSW's Hunter Valley. The project began in 2013 under round 2 of the Solar in Clubs program, but was delayed due to a building renovation which included a roof replacement. Installation was completed earlier this year.
Utilising Solar Choice's unique Commercial Tender Management Platform, Muswellbrook Workers Club management was able to compare a range of competitive deals from installers in the Solar Choice network, putting them in a great position to receive optimal value through a refined tender process.
Furthermore, the client was able to put trust in Solar Choice's familiarity with the needs of NSW clubs based on our extensive experience with a number of other workers clubs, RSL clubs and bowling clubs nationally as well as in the Hunter Valley region – not to mention several wineries.
Solar Choice presented a business case for the client which recommended that a 100kW solar array would offer optimum value. Energy management company Veolia were also involved in the project to ensure that the client could maximise the benefits of their investment by diverting all of their solar energy to self-consumption.
The system uses Phono solar panels and ABB inverters.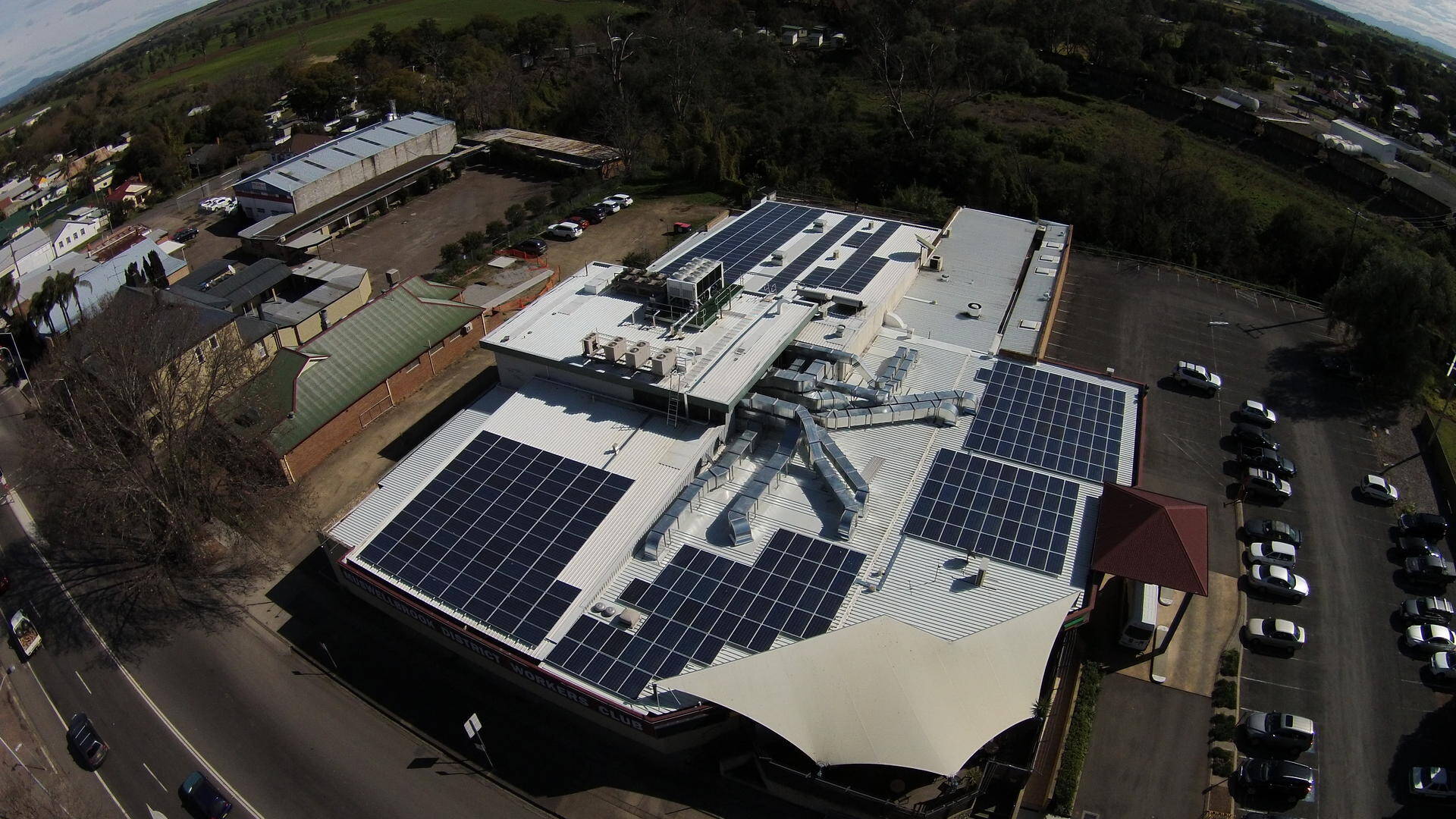 © 2015 Solar Choice Pty Ltd