Solar Choice has independently advised Melbourne-based Natex Engineering through the procurement and installation of a 100kW solar array . Natex was established in 1957 and provides a range of mechanical engineering and steel fabrication services, originally got in touch with the Solar Choice Commercial team seeking help to manage their electricity costs.
At that time, they had already been approached by an installation company about the prospect of going solar, which led them to look into other options.
Within the month, Solar Choice's in-house engineer had compiled a business case based on Natex's energy consumption, designing an optimal solar system  for the company, as well as projecting the potential energy savings and payback period for the project.
The solar installer  was selected by the client from a tender process including many of Australia's best commercial installers.  The installer visited the premises to undertake a site inspection, which confirmed up Solar Choice's initial assessment of the site and figures.
Natex engineering proceeded with a 100kW system installed using Power-One inverters. The client said that they opted for this particular supplier not only for their their competitive offer, but also the extended warranty that was available for the products they offered.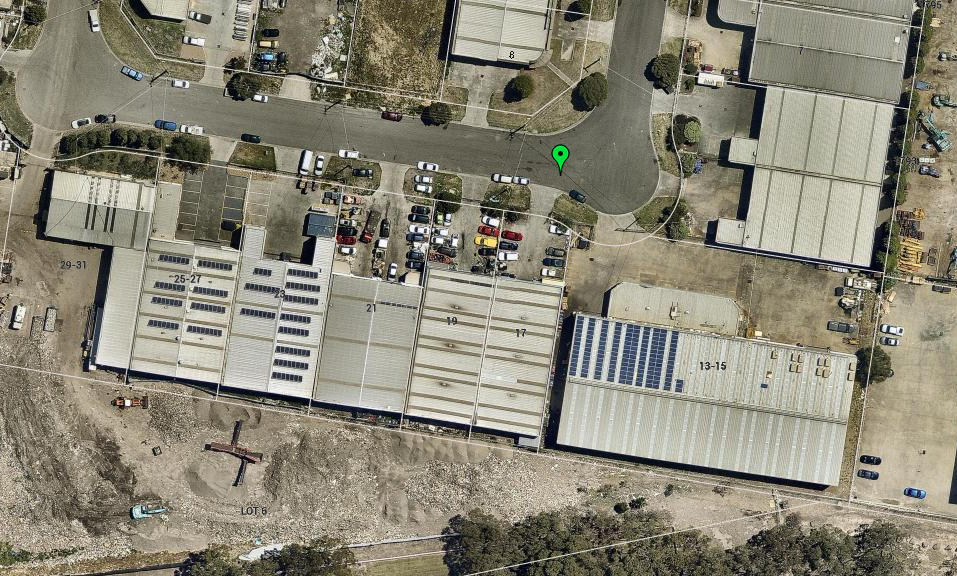 Aerial view of the Natex Austrlia campus with 100kW solar array complete.
© 2015 Solar Choice Pty Ltd